Morley Torgov
Biography
Morley Torgov is the author of 'A Good Place to Come From', made into a CBC mini-series and three plays for stage by Israel Horovitz, playing on and off Broadway in the mid-1980s to critical and popular acclaim and elsewhere in the USA and Canada to this day. This title was also a CLA and Book of the Month Club selection. He is also the author of 'The Abramsky Variations', 'The Outside Chance of Maximilian Glick', 'St. Farb's Day', and 'The War to End All Wars' and two mysteries, 'Murder in A-Major', and 'The Mastersinger from Minsk'. He has written plays for CBC radio and television and his work has been adapted to the stage. He has twice won the Leacock Medal for Humour. Torgov received a degree from the University of Toronto, an honorary D. Litt from Laurentian University, and has written numerous articles for the Globe and Mail, Toronto Star, Montreal Gazette, New York Times Sunday Magazine, and other periodicals. His essays have appeared in Family Portraits and Beyond Imagination. Torgov lives in Toronto where he practises law.
Books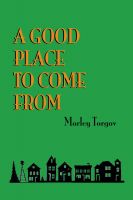 A Good Place to Come From
Winner of the Leacock Medal for Humor, this memoir captures life in a small northern town of Torgov's youth in the heady era of the 20th C from the Depression to WWII. Here Jewish merchants, English lawyers, Scots bankers, Ukrainian domestics and a few Chinese struggle to make a living in a remote outpost. And it is here that a young man, yearning for a larger life, turns his comic gaze.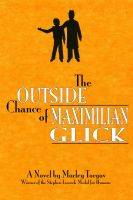 The Outside Chance of Maximilian Glick
A classic is back! Max Glick, a small-town teenager with doting grandparents and helicopter parents, dreams of a career as a concert pianist. But his elders favor sensible professions like medicine, law or science. Help comes from his music teacher and a rabbi with ambitions to be a stand-up comic. Winner of the Leacock Medal for Humor, a Torgi Award, adapted for TV and an award winning film.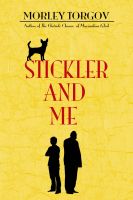 Stickler and Me
Ben Marshall, 13, faces a summer of unpalatable choices: He can shuffle between his newly divorced parents, too distracted to notice him; or he can visit his grandfather Ira, a cranky, small-town lawyer, who is a stickler for rules. When Ira's wealthy client, Mrs. O'Hearn dies, instructing him in her will to "put down" her beloved dog, Ira rebels. With Ben as his accomplice, they go on the run.
Morley Torgov's tag cloud