Matthew Remion
Biography
Although emerging author Matthew Remion has been writing poetry since he was a child, The Reclamation is his first commercially available fiction.

At twenty-one, Matthew is still figuring out what he wants to do with his life. Coincidentally, the slow economy and dismal job market these days make figuring that out somewhat less urgent. Two years into college with an unfulfilling major in computer science, he took a year off to backpack across Europe, work at a thrift store, and rediscover writing. His science fiction and fantasy works contain elements of what interests him the most, philosophy and physics.

Matthew plans to return to college in the coming year, but committing to a major may take a while longer. In the meantime, he also enjoys reading, discovering new music, cooking, collecting eclectic art that comes through the thrift store, playing the occasional RPG, and hanging out with friends. He is actively involved in animal rescue and has fostered several cats and dogs in the past few years. He adopted Wyatt, an exceptionally smart and spunky white shepherd actually capable of coherent speech.

Matthew is intrigued by the series approach we are taking with The Reclamation project because of the opportunity it offers to engage you, the reader, as part of the writing process.
Where to find Matthew Remion online
Books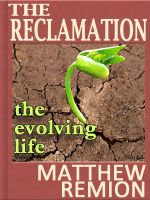 The Evolving Life - The Reclamation Story 3
The Reclamation Epic Continues: The threat from the Far Realm is growing. The two Lords of the Arcana, Yamato Ozakai and Darai Bkar, are drawn into the mounting battle, continuing their thousand year protectorate of Earth's magical twin. In "The Evolving Life", survivors from the ill-fated band of students and Scholars sent out from Dhan to build a new Wall find themselves battling strange magic.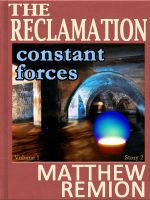 Constant Forces - The Reclamation Story 2
THE RECLAMATION EPIC CONTINUES: A thousand years after our worlds diverged, survival of the magically altered Earth grows more uncertain. The sprouting civilizations seeded and nourished by the two mages continue in their slow crawl outward, reclaiming and transforming the Unclaimed Lands, unaware they face a looming cataclysm. Story 2 of The Reclamation series is 13,039 words.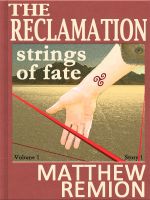 Strings of Fate - The Reclamation Story 1
(5.00)
AN EPIC STORY OF ANOTHER WORLD: Three men cross an ocean to stop an Aztec priest draining the world of magic. Their mission wreaks unintended devastation and they work to salvage and rebuild civilization from the ruins. The Reclamation is an adventure into a parallel world, where magic continues to exist. Strings of Fate is Story 1 in The Reclamation series. This work is 10,105 words.