Michael Lee
Biography
Michael R. Lee was born and raised in a small town called Muncie, Indiana. For several years, Michael balanced his work and education at a manufacturing company and Indiana Business College. After obtaining his degree in Business Administration, he relocated to Indianapolis, IN where he currently works for a pharmaceutical recall company. Michael is very passionate about his wife, family and spreading the word of God to the world through singing and writing. He hopes to save as many lives as possible.
Where to find Michael Lee online
Where to buy in print
Books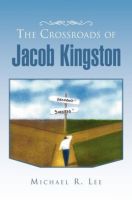 The Crossroads of Jacob Kingston
This story is about a wise young man that tells a story about his life while trying to encourage others to seriously be aware of the decision they make in life.