Nada Faris
Biography
Nada Faris represented Kuwait at The International Writing Program, USA, and at London's Shubbak Festival, UK. Nada has placed in the top two on five National Slam Poetry Competitions. As a performance poet, Nada has headlined everywhere in Kuwait, from KU, AUK, GUST, and AOU, to private and public schools, hotels, and cafes, to Kuwait's National Book Fair and Dar al-Athar al-Islamiyyah. She also performed abroad at Busboys & Poets and Spit Dat, Iowa University, Senior College and more.
Where to find Nada Faris online
Videos
In Response to Abdullah Buwair's Article, "God Save Kuwait," in Kuwait Times Newspaper
Live Poetry Performance at Isma3ni's Anniversary, Live Theater, Kuwait.
Books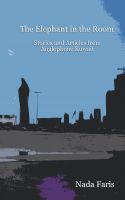 The Elephant in the Room: Stories and Articles from Anglophone Kuwait
by

Nada Faris
First, let's address the elephant in the room. I am a Kuwaiti who writes in English. Does this make me 'Westernized?' This book includes short stories and articles that explain my point of view.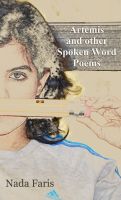 Artemis And Other Spoken Word Poems
by

Nada Faris
Artemis and other Spoken Word Poems includes ten award-winning poems that Nada Faris performed, which gave her the nickname of "Kuwait's Finest Slam Poet."
Nada Faris' tag cloud