Nova Wells
Biography
About the Author
Born and raised in Kansas, the daughter of school teachers, Nova Wells has a BME (music education) from Fort Hays KSU and a Master's of Divinity from St. Paul School of Theology. She was ordained Elder in the United Methodist Church and served several rural churches in Iowa. "It put together all the things I had been: teacher, writer, musician, secretary, wife and mother—and made me a whole person." When health problems forced an early retirement, Wells and her husband moved to Texas where she announced "Someday has arrived," and started on the many projects that had been postponed until Someday. This included writing books. A Rockhound for years, Wells likes to cut and polish semi-precious gem stones and make them into jewelry. She and her husband paint with a senior citizen's art class. Her hobbies also include sewing, knitting and playing bridge.
Books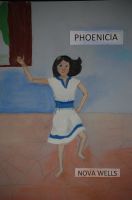 Phoenicia
Phoenicia is a favorite Bible story of how a Canaanite woman successfully persuades Jesus to heal her daughter. It was written as a dramatic monologue to be used in a worship service. Approx 8 min.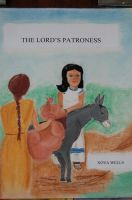 The Lord's Patroness
(4.00)
Using the Bible and research documents, retired pastor Nova Wells has added fiction to bring Mary Magdala to life. The book begins with Mary as a child, dealing with mental illness.Discover how she survives and meet the people who help her before Jesus heals her. Join Mary in following Jesus all the way to the crucifixion and resurrection.