tracey (Narayani) winter glover
Biography
Tracey Winter Glover earned her BA in History from the University of Michigan and went on to obtain a JD from the University of Michigan Law School. After 8 years of practicing law in Washington D.C., she came to her senses and fled in search of a more purposeful life. She spent two months in Northern India reclaiming her soul before landing in Mobile, Alabama, where she is now living in a house with 15 rescued companion animals, teaching yoga, offering a range of vegan cooking services, and writing, all with much gratitude.
Where to find tracey (Narayani) winter glover online
Books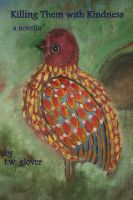 Killing Them with Kindness
Killing Them with Kindness recounts the life of Olly Albert, bleeding heart, pot-smoking, astro-physicist, whose Buddha like compassion leads him first to try to save the world, then to drop-out of it, and ultimately to try to destroy it. But does he have the heart?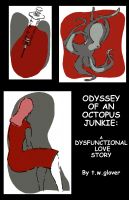 Odyssey of an Octopus Junkie: A Dysfunctional Love Story
Ill-fated and quixotic love story of Phoenix, the tormented drug addict and talented artist, and Hannah, the pathologically co-dependent daughter of a Holocaust survivor, and their cross-country odyssey to liberate a giant octopus who may be psychically communicating with Hannah or may simply be her escapist delusion. Addiction is powerful. Will either be able to kick the habit?
tracey (Narayani) winter glover's tag cloud