Lynn Crain
Biography
Lynn Crain realized at an early age she wanted to write. She took the long way to being published by doing a variety of things like nursing, geologist, technical writer and computer manager all of which have added to her detail-oriented stories. Now she's a full time storyteller and weaves fantasy, futuristic and paranormal tales as well as erotic stories for various publishers. She normally lives in the very hot southwest with her husband, son, two dogs, three cats and she's gotten rid of her snakes. Don't ask. Other members of her clan live nearby and include another son, daughter-in-law and two grandsons as well as various long-time friends. She is a past national board member of the RWA; founding president of Las Vegas Romance Writers Chapter of RWA; has held the positions of president, vice-president, secretary and contest chair of EPIC. Her latest adventure has taken her to Vienna, Austria with her husband as he works for a UN affiliated organization. You can find her hanging out at A Writer In Vienna Blog (www.awriterinvienna.blogspot.com) and various other places on the net (www.theloglineblog.blogspot.com; www.twitter.com/oddlynn3; www.lynncrain.blogspot.com ). Still, the thing she loves most of all is hearing from her readers at lynncrain@cox.net.
Where to find Lynn Crain online
Books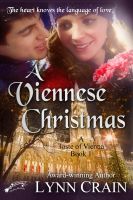 A Viennese Christmas
The heart knows the language of love. Amanda Kranz, alone in Vienna, Austria at Christmas, meets sexy, historian Henry Jager, who convinces her true love is real and within her grasp.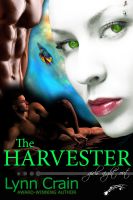 The Harvester
Sky Nerezsh, a Harvester of men, leaves home avoiding a tragic path when a rival comes to claim Earth and the two Scottish lifemates she's just discovered.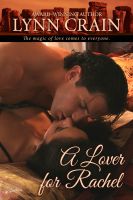 A Lover for Rachel
(4.00)
The magic of love comes to everyone.