Oliver Ma
Biography
15 year old author living in Irvine CA.
Goes to University High School

please check out my historical fiction novel For King or Country here:
https://www.smashwords.com/books/view/302463

If you liked for King and Country, please follow my blog at http://oliverdamoofin.wordpress.com/.
There you'll find more information on For King and Country, such as chapter summaries, (and analysis of how they contribute to the main storyline), character descriptions, and even news of other novels I am currently working on.
Where to find Oliver Ma online
Books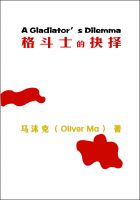 格斗士的抉择
怀着建功立业和探索冒险的理想,埃里克和他的朋友们加入了战无不胜的迦太基军队。不幸的是,战局发生了统帅汉尼拔都没预料的逆转,埃里克和朋友们落到了罗马人的手里,并被逼迫走上血腥的格斗士不归之路。前方等待埃里克的是什么?埃里克能够在朋友的帮助下活下来么?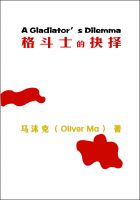 A Gladiator's Dilemma
Eric and his friends joined the Carthaginian Army for glory and adventure, but when a disastrous turn of events Hannibal Barca himself failed to foresee occurred, they were captured and forced into the harsh and bloody shoes of Gladiators. Can Eric lean on his friends's shoulders to survive what lies ahead?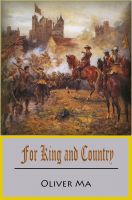 For King and Country
(5.00)
Told from the eyes of Charles Stuart, the Prince of Wales, For King and Country is set in England during its Civil War. Follow the young prince as he tries to balance his loyalties to his house with his loyalties to his people against the backdrop of the European enlightenment.