Jones and Flaxman
Biography
ParaExplorers is Larry Flaxman and Marie D. Jones, best selling authors of non-fiction books about science, the paranormal, metaphysics, unknown anomalies, consciousness and world mysteries. They are also screenwriters with a movie in development called "19 Hz" and have appeared on television and radio all over the world. They speak at major events on a variety of subjects such as cutting edge science, the paranormal, Noetics, mysticism, metaphysics and anomalous research.
Where to find Jones and Flaxman online
Books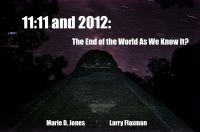 11:11 and 2012: The End of the World As We Know It?
Articles related to the 11:11 time prompt phenomenon, the coming end date of the Mayan Long Count Calendar, children of Now, indigo children, and the paradigm shift we are experiencing. Catastrophes? Apocalypse? Or spiritual transformation? By the best selling authors Larry Flaxman and Marie D. Jones, the ParaExplorers.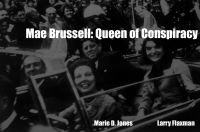 Mae Brussell: Queen of Conspiracy
Articles about Mae Brussell, the Beverly Hills housewife and self made conspiracy theorist who researched the JFK assassination, Watergate and Nazi involvement in American government and how she became the "Queen of Conspiracy" with millions of followers.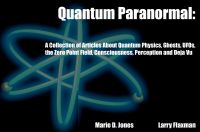 Quantum Paranormal
A series of articles about the paranormal and quantum physics, new science and consciousness by the best selling authors Marie D. Jones and Larry Flaxman, the ParaExplorers.
Jones and Flaxman's tag cloud