Patrick Smith
Biography
I am a database and statistical algorithm programmer working in the field of birth defects research at The University of California, San Francisco. I also am a landscape photographer and have written two books, which are on amazon and will be published here soon. My photos have been viewed over 36 billion times. See my blog URL for my photography. https://profiles.google.com/patricksmith1

My current passion is the future. I write science fiction and am fascinated with the rapid advances in genetic engineering, artificial intelligence and other scientific disciplines. In 30-50 years or so, computers and the software running them will match our intelligence, then surpass it. What then?

I'm writing series about a possible end to the human species, but not via the typical dystopian future or calamity. It's actually an uplifting story.
Where to find Patrick Smith online
Books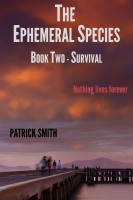 Ephemeral Species Book Two - Survival
They were here to stay. There was nothing anyone could do. Nisha tried her best to ensure the survival of our species. And that could only be done if their species survived. Neither outcome was a sure thing. What she finally realized was that we were doomed to a slow extinction over the coming years. Yet, it was a good thing for her daughter and her friends.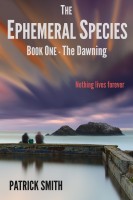 Ephemeral Species Book One - The Dawning
(3.50)
We've existed in our modern form for a small fraction of 1% of the lifespan of the Earth. What if our species is ephemeral? How could it happen? Who or what would replace us? Could our extinction be a good thing for those who follow us? They came to Earth but didn't care. Later, we became ephemeral, despite Nisha's efforts. Not because of a disaster or because of them, but because we chose it.