Paul Green
Biography
Paul Green is 44, married to Emma and lives in West Yorkshire. His background is in mental health nursing and he is now employed in the National Health Service as a cognitive behavioural psychotherapist. He has been writing articles for professional journals for many years, mainly about mental health, arts and culture. He is the author of several westerns, including The Devil's Payroll, The Gunrunners, Last Day in Paradise and There Comes an Evil Day. His first western for PP is Sheriff of Friendly.
Where to find Paul Green online
Books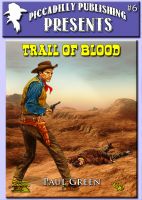 Trail of Blood (Piccadilly Publishing Presents #6)
Escaped bank robber Bill Douglas is out for revenge and justice on the man who left him for dead. He is persued by a relentless marshal while trying to hunt down the man who betrayed him. A fast-paced Western adventure that doesn't follow the usual formula.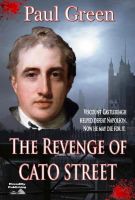 The Revenge of Cato Street
The hero of Waterloo, none other than the Duke of Wellington, becomes the target for assassination - possibly by the French. Spies, murder,action and deceit aplenty in this historical adventure where conspiracy strikes at the very heart of the British government.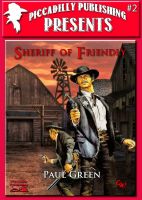 Piccadilly Publishing Presents 2: Sheriff of Friendly
Ex-Texas Ranger, Rick Taylor is down on his luck when he is appointed sheriff of Friendly. His first job is to track down the town's bank robbers. The pace spot on and the revelations brilliantly placed.
Paul Green's tag cloud