Penelope Friday
Biography
Penelope Friday hates writing bios because she never quite knows how to describe the eclectic mixture of things she writes about. Her particular strengths are erotic fiction (of all sexualities) and articles on disability issues - but she also writes science fiction, romantic novels, articles on the Regency Period, articles on writing and a lot more besides.
Where to find Penelope Friday online
Books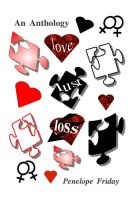 Love, Lust, Loss
Love, Lust, Loss - Nine sensual erotic stories of women loving women from the gentlest love stories to passionate encounters and tragic losses. A story for every mood.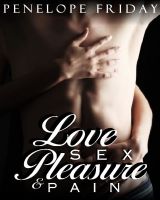 Love, Sex, Pleasure and Pain
Sex, Love, Pleasure and Pain explores sex and sexuality in all its glory. From romantic encounters to shocking sexual fantasies, this anthology has something for everyone.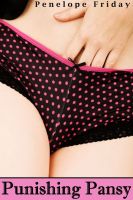 Punishing Pansy
(3.00)
Work is a place for working, not for illicit pleasures. When David catches his employee Pansy masturbating, he needs to teach her a lesson – and it seems Pansy is all too willing to be taught.
Penelope Friday's tag cloud