Peter Stremus
Biography
I spend part of my life in international public transportation: airplanes, trains and cabs. Moving from one meeting to another, seeing customers, giving presentations for one person or two hundred souls. Internet, wireless networks, cyber security are my day to day business fields. For companies like Intel, IBM, Barco. And I love it. Technology offers so many solutions for the human race to become smarter. To become better beings. That is the core of my writing. Exploring the edges of technology and see where it leads to when used for the better or for the worse.

I live in Belgium, near the medieval city of Ghent. Together with my wife and two children.
Where to find Peter Stremus online
Books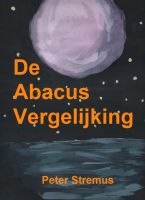 De Abacus Vergelijking
(4.00)
Ongewild racet Pieter Van Dyck tegen de klok om het plan de wereldbevolking te decimeren via gecontroleerde oorlogsvoering, te verijdelen. Hij wordt een pion in een dodelijk plot uitgedacht door een groep consultants die een nieuw Utopia willen uitbouwen. Maar die opzet valt in duigen wanneer een reeks onverklaarbare ongelukken plaats vinden in wat de ideale samenleving zou moeten zijn.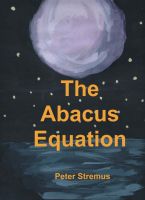 The Abacus Equation
In a world unable to sustain ten billion people, Pieter Van Dyck's life is turned upside down. Against his will he gets caught in a race to expose plans to decimate the population to revive the economy and welfare. Entangled in a deadly plot constructed by political advisers who want to build an ideal state, he needs to solve quickly the unexplained accidents in a not so perfect Utopia.