Rajesh Soundararajan
Biography
Rajesh is a business leader with demonstrated ability to tackle tough business and management challenges. He has crafted visible turn around and growth strategies based on strong fundamentals and people management skills.

Rajesh has over 16 years of experience in driving revenue, strategy and impact in the technology industry. He has held leadership positions with companies like Microsoft and IBM and start-ups including co-founding a management consulting firm. Throughout his career, he was recognized for creating new businesses, capitalizing on market opportunities and transforming troubled businesses.

Often sought for his practical creativity, dependability and resourcefulness his sales leadership is illustrated by execution excellence and successfully leading and mentoring high performance teams. He has an innate ability to inspire people and lead through confidence, vision, logic and fair play. He has helped teams with direction setting, empowering them to leverage their core strengths.

Currently, as a member of the senior leadership team with NComputing Inc., Asia he is responsible for market development and replicable execution engines to streamline the sales processes of a nascent organization. He is also the Director of Futureshift, a management consulting where he drives the strategy and business model.

At Microsoft, he created new markets in the areas of search and online services, advertising, mobile technologies in addition to traditional Microsoft products. Working closely with governments through public-private partnerships he helped five national governments to bridge digital divide and over tens of millions of citizens were enabled access and benefits of technology.

During his long experience at IBM, he transformed an ailing mid-range enterprise system business and pioneered the development of new market opportunities across ASEAN/ South Asia, in the specialized areas of infrastructure virtualization, ERP solutions and server consolidation.
Specialties

Leadership positions that drive Strategy, Revenue and Impact
- Developing Innovative Growth Engines
- Drive Sales and Business Excellence
- Business Transformation and Turnarounds
Where to find Rajesh Soundararajan online
Books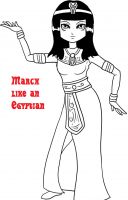 March like an Egyptian
(5.00)
This one-song book is dedicated to the freedom movement and inspired by my favorite Bangles song - Walk like an Egyptian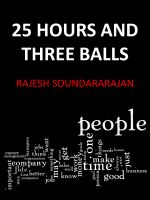 25 hours and three balls
Do you aspire to reach the top. Here are simple steps to get to be the CEO. 25 hours and three balls is a compendium of 38 short chapters that will make the journey easier and fulfilling. The book is divided into three parts - getting to the top, accelerating progress and staying there - each part helping you understand what it takes to be there.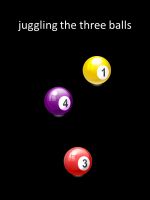 Juggling the three balls
(1.00)
Learn this fundamental equation about life. Your life can be broadly classified into three areas • Family • Career • Money The beautiful interplay of these three facets is unceasing and perpetual. Needless to say different aspects require different focus at different times.