Michael Higgins
Biography
Michael Higgins is from Melbourne Australia and resides with his children at the foothills of the beautiful Dandenong Ranges. He is a practising Reiki Master Practitioner and takes meditation classes for those interested in attaining higher levels of consciousness. Having lived a self-confessed life of dramas, problems, addictions and dysfunction, he was profoundly awoken by the wisdom of Eckhart Tolle's 'A New Earth'.
This sparked a journey into self-discovery and the healing arts, and further along into connecting with the Mother Earth and Universe. This in turn led to helping others to raise their awareness and energy vibrations to enable the planet and humanity to leap into a new era of peace, love and compassion.
Where to find Michael Higgins online
Books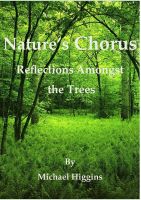 Nature's Chorus - Reflections Amongst the Trees
A beautiful, brief collection of 15 nature inspired poems as told through the eyes of an awakened man. Enjoy!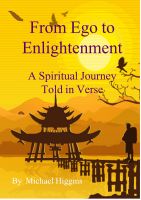 From Ego to Enlightenment. A Spiritual Journey Told in Verse
A beautiful, eloquent and inspiring book about one man's spiritual journey, as reflected through poetry. Poetic recollections from a dysfunctional, ego driven life to a more happy, loving and peaceful state of consciousness, will engage the reader throughout and provide a brilliant beacon for awakening.