Jan Goeb
Biography
About the Author.
Jan Goeb is obsessively interested in History Heraldry, Music and Railroads, an eclectic mix that provides her with much of the background for her stories. She has done historical and genealogical research, was one of those annoying people who call you at suppertime to ask if you approve of the current government and worked in the automotive aftermarket industry. She lives primarily in her head emerging only to play violin in a community orchestra, fool around with her model railroad, pretend to garden or attend an SCA event. People describe her as opinionated, bossy and weird. She takes this as a compliment.
She can be reached at goebjan@gmail.com
Books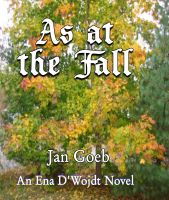 As at the Fall
'As at the Fall all was promised, and despite the Fall people still found hope, said the god Farrar.'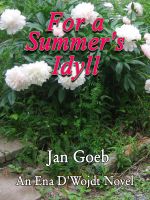 For a Summer's Idyll
(5.00 from 1 review)
Young Ena D'Wojdt, student healer and magician fresh from the steppes of her homeland thought tribal politics was messy until she got involved in the Imperial and Academic varieties.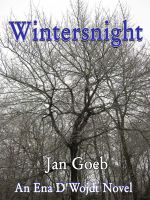 Wintersnight
(5.00 from 2 reviews)
The elected kings of Talleur have to be magicians. People have forgotten why. But with the king kidnapped, Magician Ena D'Wojdt and policman Ivor Katiesson learnr that there is a spell only the king knows that must be said before sunset on Wintersnight — winter solstice — now six days away. If they cannot find the king or the spell in time, something worse than hell will break loose.
Jan Goeb's tag cloud