Rewa Walia
Biography
As far back as my memory can take me, I remember being a thinker, someone who questioned constantly. Deeply affected by the surroundings of my childhood, I found a rebel in me at a very early stage. Pain, suffering, injustice around me were like spirits floating free, as though challenging me. As I grew in age, I found my free spirit in art and writing, and in all creative forms of expression I immersed myself in.
Where to find Rewa Walia online
Books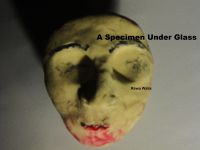 A Specimen Under Glass
Story of an emotionally disabled young woman's quest to shed borrowed layers of skin covering her bleeding bones.
Rewa Walia's tag cloud