Richard Fredric Grenvile
Biography
The Author is dead. The Author was born into the turmoil of the mid 1960′s his home of Oxnard an idyllic coastal community. When reality began to impinge, he attended a number of different undergraduate programs giving him a background in electronics, computer and mechanical engineering, comparative religion, counseling, philosophy, poetics, and Divinity. The writer denies any connection to the Author's various intellectual pursuits being committed to perfecting indolence and unemployment. For full disclaimer see: http://grenvile.com/?page_id=2
Where to find Richard Fredric Grenvile online
Books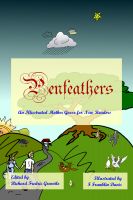 Penfeathers: An Illustrated Mother Goose for New Readers
Twenty-one familiar and not so familiar classic fairytales, with 104 original illustration. Each page greets the new reader with humorous images and over-sized serif fonts, proven to aid the struggling reader to overcome challenges, and speed the skilled learner along their way.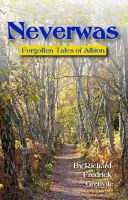 Neverwas: Forgotten Tales of Albion
(4.00)
A tiny collection of fae tales of a world that never was but might have been. New expanded edition has even more magical stories.
Richard Fredric Grenvile's tag cloud