Zeaton Rooks
Biography
About the author: Zeaton Rooks was born in 1964 in Roy, Utah. He now lives and works in Denver, Colorado. Zeaton is a writer, graphic artist and a big fan of Dachshunds. Felix the mosquito Pire was the first Pires character created over thirty years ago in a middle-school art class. Now after development of over a hundred Pires and other characters, tales on their adventures are just beginning.

Join the fun by following all the Pires characters on Facebook and at the official Pires website.
Where to find Zeaton Rooks online
Books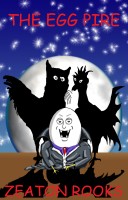 The Egg Pire
Eric, an egg, needed a warm nest and a caring mother in order to hatch. After the farmer's dog took his mother away, his dream of becoming a great rooster felt impossible to reach.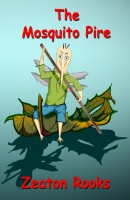 The Mosquito Pire
The swamp is a dangerous place for a Mosquito. Felix hatched late, his wings failed to develop and winter is on the way. He discovers a way to live forever, but it just might be more treacherous than the swamp.