Sam Johnston
Biography
Sam has long been concerned with our consumption of medications and has researched homeopathic and naturopathic treatment alternatives.
Books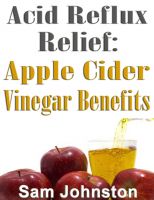 Acid Reflux Relief - Apple Cider Vinegar Benefits
A superb guide walks you through the impact of apple cider vinegar on managing acid reflux. This booklet shows you exactly how to control acid reflux with the consumption of apple cider vinegar.
Sam Johnston's tag cloud