Steven M. Antenucci
Biography
Steven M. Antenucci was born in Geneva, N.Y., where he lived until graduating high school. He then continued his higher education in central Florida, briefly returning to Geneva to attend classes at Hobart College. He is currently living in Hong Kong with his beloved wife Helen. He and his wife make frequent trips to mainland China, where they enjoy the food and culture it offers. His first novel, The Watchers, (Volume 1 The Fountain of Life, Volume 2 Darkness Falls) has been met with enthusiastic response in both the USA,UK and Chinese markets.
Where to find Steven M. Antenucci online
Books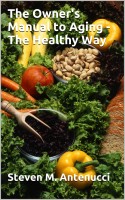 The Owner's Manual to Aging - The Healthy Way
My intention is to provide a general outline of a program that has worked for me and I hope it encourages everyone to take their own steps and do their own research to find what works for them. Everyone is unique in their needs, and what works for one person may not work for another. This book combines information from diverse sources and puts them together in one easy to read format.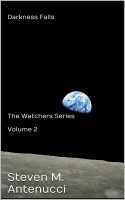 Darkness Falls, Volume Two of The Watchers
The Nefilim, the original inhabitants of Earth, have returned to claim the planet as their own. They are worried that humans will destroy the environment and will leave no natural resources for the Nefilim when they will need them. Two high ranking members of the Supreme Council decide to help Earth and Professor Joshua Summers is recruited in their effort. The story continues...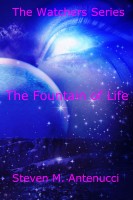 The Watchers: The Fountain of Life, Volume One
The Nefilim arrived on Earth from the planet Nibiru seeking gold, which they needed to suspend in their atmosphere to save their dying planet. The Nefilim are divided into two factions, one of which wants to help humans overcome their destructive ways, and another faction that will conquer Earth. Follow this exciting tale, which takes many twists and turns, not to mention many exotic locations.
Steven M. Antenucci's tag cloud