Sara Zaske
Biography
Sara Zaske has lived a variety of places including eight years in Oakland, California where The First is set. A former journalist, she currently works as a freelance editor and writer in Berlin, Germany. Occasionally, she still dreams of California.
Where to find Sara Zaske online
Books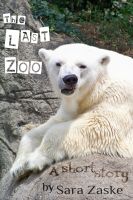 The Last Zoo, a short story
(5.00)
In a not-so-different future, an old zoo tended by a single janitor stands nearly empty and peaceful until a new intern arrives. He creates a few strange exhibits and shifts a paradigm or two in the process.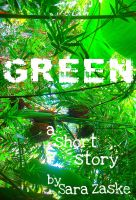 Green, a short story
(4.17)
An off-world trader and a green civil rights activist walk into a trendy restaurant on a desert planet... This unusual and provocative short story by Sara Zaske was shortlisted for The Reader's 2012 Short Story competition.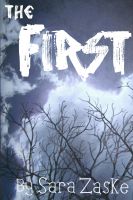 The First
(4.25)
Cassie Craig is not the chosen one. Not even close. She's just an ordinary 15-year-old girl whose curiosity leads her to make a strange new friend, Violet. But Violet is more than just a little weird. She comes from a group of people who were here on earth long before us. Powerful people. And they aren't exactly happy with the way humans have been treating their planet...
Smashwords book reviews by Sara Zaske
Hollowland on Oct. 30, 2012

This is a zombie apocalypse book, pure and simple. Remy is a teenage survivor is also a kickass zombie killer. A virus that turns people into zombies is ravaging the world, and the book opens, the zombies are attacking the quarantine where Remy is staying, and the people in charge have already evacuated her little brother to somewhere else. Now, she has to find him. That's essentially the entire plot. I felt I had to read Amanda Hocking because she's an Indie author who's made it. She's sold millions of books, and naturally, I want to figure out her secret. I also heard she writes first drafts of books in 24 hours. I can't fathom that any book written that fast could be good, as Truman Capote famously said, "That's not writing. That's typing." So it was with a great degree of skepticism that I picked up Hollowland (for free by the way on Smashwords!) It had a great first line that gave me hope: "This is the way the world ends—not with a bang or a whimper, but with zombies breaking down the back door." And it was filled with action, but this is not a very deep book, and it's riddled with problems both large (unbelievable plot elements, shallow characters) and small (typos, misused words.) However, if you take the book as light, pulp fiction and can overlook real eye-rollers, it's a lot of fun. I can't recommend it highly because of all of the problems, but Hocking obviously has talent. She's a natural born storyteller. And now that she's a millionaire with agents and editors at her disposal, I only hope she takes the time to hone her skill and give us some really great stories.