Sartoris Literary
Publisher info
Sartoris Literary Group is a Jackson, Mississippi publisher that is dedicated to telling the stories of the South, both fiction and non-fiction. It expects to publish about 20-30 titles a year, focusing on the writers and stories of the South, but not to the exclusion of important titles of national interest.
Where to find Sartoris Literary online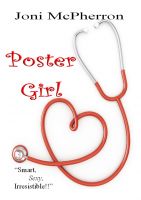 Poster Girl
by

Joni McPherron
This energetic, first-time erotic novel is much more than a sexy romance about what doctors do behind closed doors. It offers a fascinating look at one woman's struggle to merge her desire for independence with her equally strong desire for a loving relationship with a man.
Sartoris Literary's tag cloud