Sharon Van Orman
Biography
A tattered copy Bulfinch's Mythology inspired a lifetime fascination with the subject. On a research tangent Sharon came across the myth of King Lykaonas who was cursed by Zeus into becoming a wolf. The very first lycanthrope.
Lykaia was written as a flash fiction piece for a writer's site. The idea took root and demanded to be expanded upon. With that bit of inspiration Sharon entered the National Novel Writers Month contest held in November of 2011. Seven weeks later the book was finished and had blossomed into not only a full length novel, but a series featuring Dr. Sophia Katsaros.
Sharon lives in Nebraska with her family and a collection of animals including ones that were chosen and others that did the choosing. After the birth of her third child she left her job as a commercial risk manager to be a full time mom. In between soccer games, hosting the neighborhood children and taking in stray animals she finds the time to write.
Books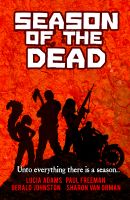 Season of the Dead
(4.00)
"It is said that unto everything there is a season…these are the stories of a group of survivors during the season of the dead." Four individuals fight to survive as the zombie apocalypse crashes over the world in a wave of terror and destruction. Color, creed, and social standing mean nothing as the virus infects millions across the planet.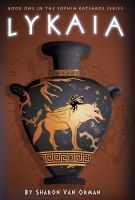 Lykaia
"We are the terrors that hunt the night. And we have never been human" In Greek mythology there's a story of King Lykaonas of Arcadia and his fifty sons who were cursed by the father of the gods, Zeus, to become wolves. The very first Lycanthropes. What is the real story behind the 5000 year old curse of King Lykaonas?
Sharon Van Orman's tag cloud