Shawn Ellis
Biography
Shawn Ellis is the President of Tropicari, and founder of a new brand called "Elevation Wear". Tropicari is a leading fashion and fine jewelry and clothing website for men and women. He is also a jewelry and clothing designer and song writer. From an early age, he has loved romance movies and books. His hobbies include playing the guitar, writing music, writing romance and poetry, basketball, traveling, and watching movies of all kinds. He is currently married and has a 5 year old daughter and 2 year old son. He has published one poem in a poetry book and a children's book in the past. He lives in Concord, NC
Where to find Shawn Ellis online
Books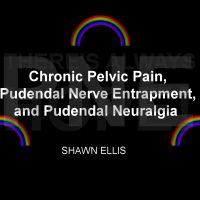 Chronic Pelvic Pain from Pudendal Nerve Entrapment, and Pudendal Neuralgia
By
Shawn Ellis
Price:
$0.99 USD.
Words: 8,660. Language: English. Published: May 31, 2012. Category: Nonfiction
This book is going to talk about Chronic Pelvic Pain from Pudendal Nerve Entrapment, Pudendal Neuralgia, treatment, most causes and areas compression of the Pudendal Nerve, and my story. The Pudendal Nerve in the Pelvis can become compressed resulting in pain & dysfunction of the nerve just like in Carpel Tunnel Syndrome. The proceeds from this book will go to different nonprofit PNE groups.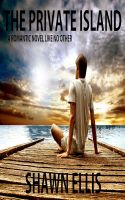 The Private Island
By
Shawn Ellis
Price:
$0.99 USD.
Words: 42,980. Language: English. Published: March 20, 2011. Category: Fiction
This romance novel "The Private Island" is unlike any other and is set in beautiful Savannah Georgia,and explores the journey of a love between a man and a woman from their very youth to adulthood. This book will inspire you to follow your dreams and heart. It will keep you guessing till the very end of what their fate will be together. If you liked the movie The Notebook, you will like this book.
Shawn Ellis's tag cloud