Landa Cross
Publisher info
Landa Cross started travelling in 1972 in the countries of El Salvador, Guatemala, Belize and Mexico and in 1986, she copyright the Tourism Promotional Campaign: LA RUTA MAYA Series. When she was developing this project, she met Presidents, important Businessmen in the Central American Region. Also, accredited diplomats in Belize from Panama, Mexico, the United States, Canada, and Austria. She dealt tender military business from 1990. During 1996 she was a Representative for USA Energy Companies. She specialized in Intellectual property rights, Geneva WIPO online in 2009 and is the owner of 9 copyrights, 7 trademarks with registrations in Canada and USA. Her major is research, also bilingual English-Spanish translations/ Interpretations. Her source of inspirations are Her Excellency Queen Elizabeth II (pic. Below); deceased Hon. George Price, Ex-premier, Belize Father of Independence and Hon. Gian C. Gandhi, Government of Belize.
Where to find Landa Cross online
Where to buy in print
Books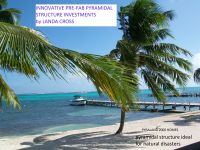 Pyramidal architecture and engineering
(5.00)
modern pyramidal architecture and engineering.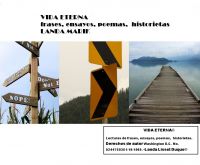 VIDA ETERNA
This is a book for Spanish readers that compiles original philosophical phrases, poems, essays and short stories over 20 plus years.. She has self-published 3 titles before edited in English, Spanish and French under the pseudonymous LANDA MARIK