John M W Smith
Biography
A writer who has had many stories published in the women's weekly magazines and literary journals, John was drawn to writing at an early age. At one time in his teenage years he was reading one book a day---the subject didn't matter, but it needed to grab his interest in the first couple of pages, or he would abandon it. And this is the rule he has since applied to all his writing, believing that if you haven't grabbed the reader straight away, you are not writing well enough.. After graduating with an Honors Degree in History he spent many years in academic publishing, at last leaving to pursue his long-held dream of becoming a writer. "Easily among the very best new writers we have seen", "fresh and original", "creates life-like characters---maybe too life-like" (whatever that means!), are some of the comments made by literary reviewers and consultants about his work. His favorite band is The Moody Blues.
Where to find John M W Smith online
Books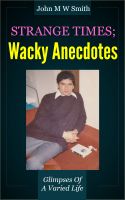 Strange Times; Wacky Anecdotes
by

John M W Smith
Over the past year I made a series of posts on my blog to relate incidents from my life so far. Encouraged by the interest that they aroused, I decided to compile them into a free ebook to reach even more readers and this, then, is the result of my efforts.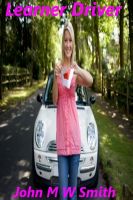 Learner Driver (A Free Story)
by

John M W Smith
(5.00)
Paul has so much to offer as a future husband that Maggie would be crazy not to fight for it----particularly as their attraction is mutual! But now, as Paul is giving her a driving lesson, it seems like Maggie has ruined it all. Will their budding romance survive the driving lesson from hell? This Wacky Story is FREE and is intended to showcase this author's collections of stories in the series: Wacky Stories for Women Volumes 1 to 4 and Scary Stories for Women Volumes 1 and 2 available for purchase as ebooks)
John M W Smith's tag cloud