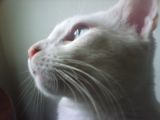 Location: United States
Member Since: Jan. 12, 2011
solemnsavage
Books
This member has not published any books.
solemnsavage's favorite authors on Smashwords
Nicky Charles
Latest book: Betrayed: Days of the Rogue. Published February 17, 2013.

(4.97 from 73 reviews)


Visit their website.

Poison Princess
View their blog.

RJ Silver
Latest book: The RJ Silver 3-Pak. Published December 7, 2011.
Visit their website.
View their blog. Latest post: "Bummer…"