Sonya Craig
Biography
Hey, I have three books out now in the Taiga Chavez series: Outbound, Evolve, and the latest one, Water Death. A fourth book is in the works. I live in quirky Austin with my awesome husband and two beautiful daughters. I have a basset hound that is an ex-con that I found at a prison down in Lockhart. Great program called Paws-in-Prison. You can find it on-line. My beloved cat Oreo passed this past year. He always sat behind me on my chair while I wrote so he was sort of a chair muse. I adopted an old cat from the shelter recently. He loves to be carried but he weighs close to twenty pounds so yeah, that's a workout. Hope everyone is enjoying the books. Thanks for reading them.
Books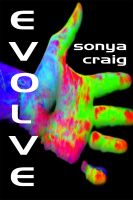 Evolve
By
Sonya Craig
Price: Free! Words: 76,930. Language: English. Published: September 8, 2012. Category: Fiction
(5.00 from 2 reviews)
The sequel to 'Outbound', this second adventure brings Taiga and crew face-to-face with the most advanced (and fairly grotesque) life-form in the universe. But this life-form has unknown plans that could either rebuild entire civilizations or position the domineering State to destroy them. And Taiga is at the center of this massive clustermess. Once again, no pressure.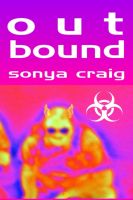 Outbound
By
Sonya Craig
Price: Free! Words: 74,320. Language: English. Published: July 27, 2012. Category: Fiction
(5.00 from 2 reviews)
Taiga is an imperfect person in an OCD type of world. A loyal soldier, she longs to leave Earth behind. But on her first outbound mission, she soon learns that being the good soldier can have an ugly meaning. On a planet filled with aliens that give new meaning to the term "wild life" she must choose sides. And the only thing at stake? Simply the fate of two worlds. No pressure.
Sonya Craig's tag cloud