R.S. Cummings
Biography
R.S. Cummings is a chemistry teacher and tennis coach in San Antonio, Texas. He's happily married with a two year old daughter and another one on the way. Cummings' imagination has revolved around the mystical world of Sordic since he was five years old. In 2003, while attending Texas A&M University in Corpus Christi, he began developing the exciting, four-book adventure of Rylan Young. Since then, his fans have grown by the hundreds, each with their own theory on the many mysteries of Sordic.

R.S. Cummings makes a point to write every day, whether it be a paragraph or a chapter. To get a better idea of the magic in his writing, visit Sordic's official website: www.wix.com/rscummings/the-saga-of-sordic
THE MAGIC LIES WITHIN

the.saga.of.sordic@gmail.com
Where to find R.S. Cummings online
Books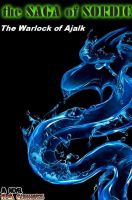 The Saga of Sordic: The Warlock of Ajalk (Novel 3 of 4)
The heroes of Sordic have built strength and resurrected hope through grueling trainings in The Art. But now the true test comes when the Shadow unexpectedly attacks Strykworth directly! The extricated protectors of the realm must race across the lands in search of allies before the evil spreads beyond their reach. Rylan inches closer to discovering the secrets of his past...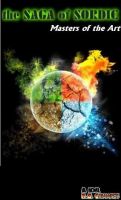 The Saga of Sordic: Masters of the Art (Novel 2 of 4)
Deeper mystery is revealed as Rylan's adventure in Sordic continues. With Art training a priority for the new heroes, the stage is set for a magical showdown against the Shadow's newest monster.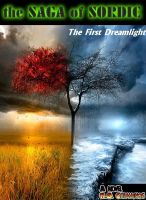 The Saga of Sordic: The First Dreamlight (Novel 1 of 4)
(4.00)
Rylan Young's life on Earth was shrouded in necessary mystery. But when the heroes of Sordic trick him into transporting to their magical realm, Rylan finds the answers to the riddles of his past may lie in the very near future...