Rainer Stenzenberger
Biography
Rainer Stenzenberger comes originally from the field of economics and politics. In the 90s he launched the internet's first German Daily Soap, "Kleine Welt". He went on to write screenplays and advertising copy, turning freelance in 2005. In the same year he won first prize in the Script Forum Berlin writing tournament, for Best Dialog in "Über den Wolken – Above the Clouds".
At the end of 2010 his first crime and fantasy novel, "Berlin Werewolf", was released – the primary in a series of stories featuring Kreuzberg slacker Gerolf von Sarnau.
Rainer Stenzenberger lives and works in Berlin - a city that frequently inspires the creation of his characters and frequently inspires the purchase of a currywurst.
Where to find Rainer Stenzenberger online
Books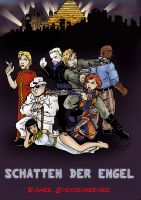 Schatten der Engel
Achtung, dies ist ein Drehbuch! - Cosmo Torsev ist die bestbezahlte Datennutte in New Angeles. Menschen interessieren ihn wenig, auch nicht die vielen rätselhaften Selbstmorde junger Frauen. Dann platzt das Cyberpunkgirl Zoe nach einem Einbruch in sein Leben. Die halbe Stadt und der größte Pharmakonzern des Planeten jagen sie - und nun auch Cosmo. Er dreht den Spieß um.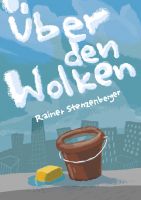 Über den Wolken
(5.00)
NOTE: This is a German short film screenplay which won a 1st prize for best dialogue! In diesem Kurzfilmdrehbuch beobachten wir die beiden Fensterputzer Kalle & Ranjid bei der Arbeit an einer Hochhausfassade. Die amüsante Geschichte gewann den ersten Preis für die beste Dialogszene beim renommierten Writing Tournament 2005 in Berlin.