Stephen Spears
Biography
Stephen has been writing stories since he learned to form complete sentences. He started his first fantasy novel at school in the 6th grade while neglecting his assignments and secretly printing it out on a dot matrix printer. He finished his first sci-fi novel in high school. A former US Air Force linguist, satellite TV installer, US patent examiner, and on-and-off again college student, he is now an electrical engineer that lives in Tennessee with his wife and two young children.
Where to find Stephen Spears online
Books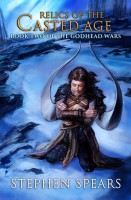 Relics of the Casted Age (Book Two of The Godhead Wars)
by

Stephen Spears
Price:
$4.99 USD.
Words: 128,180. Language: American English. Published: November 19, 2015. Categories:
Fiction
»
Fantasy
»
Epic
The Shadows are Cast, and our heroes have emerged victorious. For now. The specter of a false god still haunts the far corners of the earth, while powerful enemies gather on every front. To survive, they must gather ancient wisdom and seek out magic-forged items from a bygone era: Relics of the Casted Age.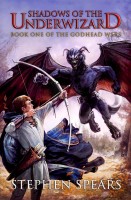 Shadows of the Underwizard (Book One of The Godhead Wars)
by

Stephen Spears
As four runaways on the cusp of adulthood bristle at their homeland's restrictions, they are pursued by agents both otherworldly and all too human. Along the way, as portents spell the return of ancient magics and forgotten monstrosities, they find themselves thrust into the chaos of prophecy, schisms, and war.
Stephen Spears' tag cloud