Sudhira Spurthi KJ
Biography
Mine is a small world, but a world full of love, enthusiasm and hope. I reassure myself, yes, everybody's gonna die one day & thus they have to choose to do something they love the most & are passionate about. And when I question myself what it is that I love the most and am passionate about, it turns out to be Writing! And when you do something you love, you never have to work another day in your life! This is what I am. I never worked a day in my life, and yet turned out to be a blogger, writer, singer, lover, composer & an IT Professional.
Smashwords Interview
Where to find Sudhira Spurthi KJ online
Books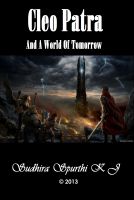 Cleo Patra And A World Of Tomorrow
I see a soul, a sole soul binding all the living beings, human or alien in this universe. How can I harm it when I'm bound to the same soul too?-Minto thinks. A Science fiction that reaches the core of human intelligence and intuition and questions their origins. Breath taking adventures of the born rivals the 'Dinos' and the 'Dragons' adorn the story. See how Cleo saves the soul.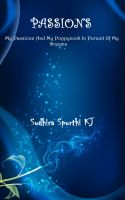 Passions
My PASSIONS (Intro-Poem-Conclusion)) And My POPPYCOCK (Cool, yet crazy & funky stuff)In Pursuit Of My Dreams! Life Doesn't Give Us Chances... In Fact, Life Itself Is A Chance To Discover Oneself, By Filling It With Right Things At The Right Moment, With The Right Amount!