Sally Patricia Gardner
Biography
I believe everyone should reinvent themselves every ten years or so, and so I have had several careers, most interestingly as an actress and also owning and working in my own cat sanctuary and boarding cattery. I wrote my first novel almost by accident when a story told to me about life in rural Suffolk at the turn of the last century assumed a life of it's own. Staggered and delighted by the success of Lillian's Story, One Woman's journey through the 20th Century, I went on to write four more novels, all of which will shortly be available on Smashwords, along with my sixth if I don't get too distracted! All my books are available in paperback as well as eBook, and can be accessed through my web site, where you can also read the hundreds of reviews people have been kind enough to give them over the past few years. My husband, Roland, is also a writer and we live rural Sussex with our household of rescued cats and dogs. At the minute, I am busy training our youngest dog, Connie (in the picture) to be a Pets as Therapy dog, which we are all excited about. Well, I think Connie is!
Where to find Sally Patricia Gardner online
Books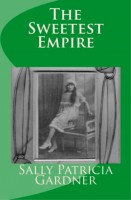 The Sweetest Empire
by

Sally Patricia Gardner
(4.00)
This novel is dedicated to 'successive generations of women who refused to know their place' which sums up the story. Spanning from 1868 to 1966, it describes the efforts of a few women, all of whose lives are linked in various ways, to achieve the emancipation of all.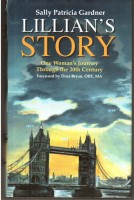 Lillian's Story, One Womans Journey through the 20th Century.
by

Sally Patricia Gardner
(5.00)
Lillian's life spans the 20th century.Born in Suffolk in 1900, in service at the age of 12, her life is greatly changed by her experiences in two world wars. The Great Depression, the austerity years,President Kennedy's assassination, Neil Armstrong's moon walk and the death of Princess Diana are among the many events of this turbulent century that are told through their effect on her long life.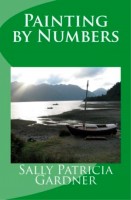 Painting by Numbers
by

Sally Patricia Gardner
Price:
$1.99 USD.
Words: 109,380. Language: English. Published: February 9, 2012. Categories:
Fiction
»
Literature
»
Literary
(5.00)
Painting by Numbers is the story of a lie that resonates down three generations. Though the lie is told from the best of motives,it eventually leads to incest and murder. The story is told by four voices, from their differing viewpoints, and covers seventy years, from the nineteen thirties to the present day.
Sally Patricia Gardner's tag cloud