S Walker
Biography
S Walker was born in England and moved to Wales when he was very young. In 2002 he graduated from the University of Wales, College Cardiff with a Bachelor's degree in Astrophysics.

A few years later he decided he needed a challenge and started teaching himself Japanese. He Moved to Matsudo in Chiba Prefecture in Japan a few months later. Five years teaching conversational English later, he moved to Calgary in Canada.

He is currently working his behind off on overnights and looking forward to making some Android apps when he can find the time. And maybe even finishing his third book.
Books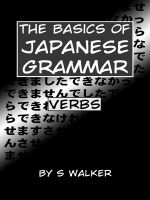 The Basics of Japanese Grammar - Verbs
By
S Walker
Price:
$2.99 USD.
Words: 4,770. Language: English. Published: March 15, 2010. Category: Nonfiction
A beginner's guide to verbs in Japanese.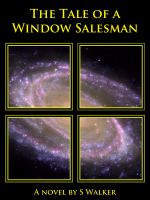 The Tale of a Window Salesman
By
S Walker
Price:
$2.49 USD.
Words: 27,160. Language: English. Published: December 28, 2009. Category: Fiction
A story about a man who just wanted to sell windows throughout his home galaxy. Boring? He could only hope... Inspired by the Hitch-hiker's Guide to the Galaxy books and the Discworld series. But not entirely completely dissimilar.
S Walker's tag cloud