S Wojtkiewicz
Biography
Sean Wojtkiewicz is currently earning BFA in Creative Writing at Full Sail University and looking to add to his portfolio. His interests dabble in sci-fi, but remain centered in fantasy.
Books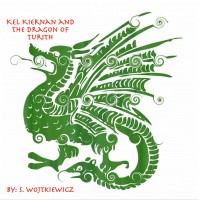 Kel Kiernan and the Dragon of Turith
(4.00 from 1 review)
Follow the celebrated Kel Kiernan as he takes on Windreaver, a mighty dragon suspected of taking young maidens as a sacrifice. If the dragon isn't responsible then who? Find out in Kel Kiernan and the Dragon of Turith!
S Wojtkiewicz's tag cloud
Smashwords book reviews by S Wojtkiewicz
In Shorts on July 24, 2014

In-Shorts is a wonderful collection of short stories. Each one -- as diverse and charming as the next -- is sure to satisfy readers. Each one is just the right length. I like the style and I'd like to see more from the author.