Tim Beckman
Biography
I am a retired US Army Special Forces team sergeant. This is my first book for general publication, but I have previously written and published several handbooks for Special Operations forces and the Department of State. I live currently in Germany with my family and continue to work as a contractor.
Where to find Tim Beckman online
Books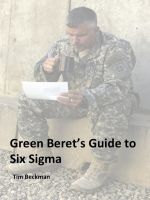 Green Beret's Guide to Six Sigma
This is a definitive guide for the staff layman struggling with Counter Insurgency or COIN operations. It applies the methodology of Six Sigma to the staff process with the intent of producing more qualitative and quantitative results with real impact on the battle space.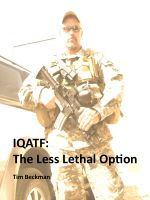 IQATF: The Less Lethal Option
This is the fourth in my series The Path Less Travelled and deals with the time I spent working on the Iraqi Advisor Task Force contract in Southern Iraq. This was a classic and effective non lethal information collection program that really highlights the value of non lethal methodology.
Tim Beckman's tag cloud