Brian Avey
Biography
I was born in Burley, Idaho, and began playing the piano at the age of 4 years. After the family moved to San Diego, I continued to study music, and gave recitals, was soloist with community symphony orchestras, and toured Europe with the San Diego Youth Symphony.

I attended SDSU, where I studied piano, viola and world music, graduating with a Bachelor of Music in 1981. Following graduation, I worked for a software company, and eventually became a V.P. of Linguistics in charge of research and development of machine translation.

After almost 20 years in the software industry, I switched careers and worked as a church musician, directing choirs, playing organ and piano, and teaching music. My most recent work is at St Patrick Church in Carlsbad, CA.

I traveled to several countries of Europe, Mexico, Japan and Taiwan, and continue to be interested in languages, world cultures, music, art and literature. Languages that I speak or am quite familiar with include Spanish, French, Japanese, Chinese, and Korean.

Presently, I reside in San Diego, CA.
Where to find Brian Avey online
Books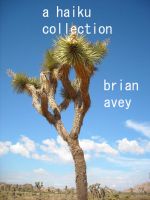 A Haiku Collection
Haiku, a popular Japanese poetic genre, has interested writers of many cultures and languages. Its brevity and the use of conventions such as the kigo or seasonal word have proved to be an effective medium of personal expression. In A Haiku Collection, the author shares the experience of using this simple yet highly expressive form to reflect on the inevitable chances and changes in life.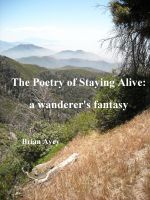 The Poetry of Staying Alive
This is an anthology of poems, including a few translations from the Japanese, written while the author lived in Hanford CA from 2003 to 2008. A slower pace of life, proximity to the Sierra Nevada, and opportunities to travel by train, offered rich opportunities for reflection. These verses are the fruit of slowing down for a while and finding the time for personal expression.