The Fountain of Knowledge
Publisher info
The Fountain of Knowledge is devoted to bringing you the best information on a variety of topics including careers, dating, entertainment, fitness, health, and travel.

Finding the right information when you need it is vital to reaching your goals and we are committed to connecting you to the best information we can find. The books and guides we offer are here to help you gain the knowledge you need.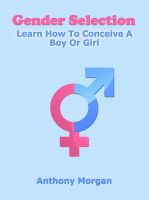 Gender Selection: Learn How To Conceive A Boy Or Girl
A brief guide that will help you chose the gender of your future baby. By following the methods in this guide, you will be able to decide whether your child will be a boy or a girl. The methods listed in "Gender Selection: How To Conceive A Boy Or Girl" have been used by thousands of couples to select the gender of their preference. These techniques are effective, efficient, and easy to implement.
The Fountain of Knowledge's tag cloud