John Anderson
Biography
John Anderson is the author of five novels to date, "The Wages of Gin," "Holly Goforth, Book One: the Stalking," "Holly Goforth, Book Two: the Revenge," "Holly Goforth, Book Three: the Revival," and the final book in the Holly Quartet, "The Breakdown". He is also the author of two popular histories, "GIRTY: The Legend" and "Free Love: Cultivating the Garden of Eden in America." He has contributed more than 100 published journal articles. Mr. Anderson owns and manages Concepts & Messages, a collaboration of writers, graphic designers and web developers who serve corporate and nonprofit clients on a project basis. Mr. Anderson is the founder of Test Central, Inc., an e-commerce site that markets its proprietary assessment software and helps users prepare for licensing, certification, and academic tests at www.test.com. He owns the patents for administering tests on the Internet. He has been writing for his entire life, first as a newspaper reporter, then as a magazine editor, next as an advertising and public relations counselor, and lately as an e-commerce pioneer. He presently lives and writes in Shaker Heights, Ohio.
Where to find John Anderson online
Books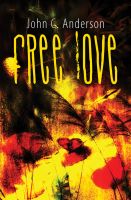 Free Love: Cultivating the Garden of Eden in America
Free Love will be recognized as the defining book about America's early social experiments to end sexism. It restores to the public consciousness all the forgotten heroes who risked everything to achieve equal rights for women.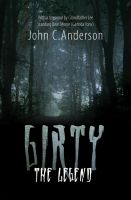 Girty: The Legend
Recognizing that the past is nothing more than the stories we tell about it, "Girty: The Legend" examines the myth of Simon Girty, the legendary "white savage" who terrorized the American western frontier. Stories are still written about Daniel Boone and his fellow heroes; but now that the Indians have been exterminated or removed, the Girty myth is no longer useful. His story is fascinating.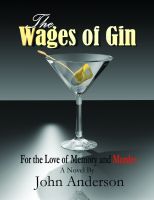 The Wages of Gin
The Wages of Gin is a work of fiction and any resemblance to actual people is purely coincidental. Yeah, sure. It is indeed concerned with people the author has known and jobs he has held. But unlike Jack Collins, the murderous character who confesses here, the author has never killed anyone.
John Anderson's tag cloud