Darkroom Reporter's Voice
Biography
Darkroom is a magazine published by Through The Eye.
Darkroom, reporter's voice, offers a new reading of so-called "Cold News", publishing unseen photographs in the Press.
The photographer had a good reason to push the button, theses photographs will never make the cover of a newspaper, but in Darkroom, the photographer will tell you his good reasons.
Enjoy reading Darkroom.
Where to find Darkroom Reporter's Voice online
Books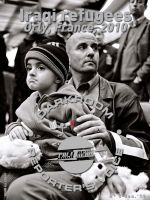 Iraqi refugees, Orly, France, 2010
A group of wounded Iraqis arrive at Orly airport in Paris, France for hospital treatment on November 8, 2010. The thirty- five Iraqis were wounded during a deadly Al-Qaeda hostage crisis in a Baghdadi church on October 31, 2010.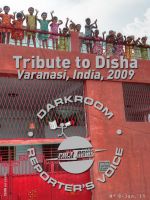 Act and Help et Disha, Varanasi, Inde
A Bénarès, des centaines de petites filles et adolescentes sont à la merci des dealers, des marchands, et des millions de pèlerins qui passent par cette ville pour ne jamais y revenir. Elles s'appellent Leela Puja Kajal Anju Rajana Lalita Rakhi Reena Pinky Asha Manjali Sapana Anita... Toutes ont une soif de vie et un besoin d'amour immenses. Voici le travail de Act and Help et Disha