M.E. Timmons
Biography
M.E. Timmons is a nurse living in Nova Scotia who writes fiction in her spare time. Her favourite genres to write include fantasy, science fiction, and horror, and yet her stories always end up with a little bit of romance mixed in. Sometimes a lot. Eternity is her first completed book, and a sequel has been in the works but is currently on hold. For more information, see her facebook page.
Where to find M.E. Timmons online
Books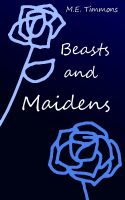 Beasts and Maidens
(5.00)
In a world in which all men are beasts until they fall in love, a young witch will do everything she can to break the curse.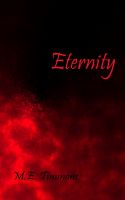 Eternity
(4.91)
She could see people's emotions. Not only in their features or gestures, but in a sheer cloud of color that clung to every person. She knew when they were happy or sad, proud or embarrassed. That wasn't all though. She could see what they were. The problem was that she didn't know what she was.
Smashwords book reviews by M.E. Timmons