Tina B. Clark
Biography
"I've always loved the Pacific Northwest." A fourth generation native of the area, it's in Tina B. Clark's blood. A fact that she perhaps reminds her friends of a bit too often. "We're the last land of pioneers in the continental United States." She has traveled up and down the length of the old Oregon Territory (now Washington, Oregon, Idaho, and snippets of Montana and Wyoming), pursuing her other passion of quilting. Find more by the author at: www.tinabclark.com.
Where to find Tina B. Clark online
Books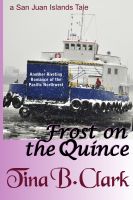 Frost on the Quince
One HAM radio call too far from safety. Maggie Lawson's, life made perfect sense until twenty-three days ago.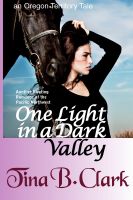 One Light in a Dark Valley
Wild horses, an independent woman, a deputy sheriff, and a politician who wants to rein them in.
Tina B. Clark's tag cloud