Christopher Tipton
Biography
Chris served six-years on active duty in the U.S. Marine Corps, one-year as a Marine Reservist, and 14-years in the Air National Guard, retiring with 21-years total service. He served in Vietnam and Desert Storm. As a civilian, Chris was a paramedic, a federal police officer, then a municipal police officer for a suburb of Detroit, Michigan. He is retired with 25-years of law enforcement experience. Chris now lives in Florida with his youngest daughter, son, and two short-haired Chihuahuas, while his oldest daughter serves in the U.S. Air Force. Chris holds an MBA and an MA.
Smashwords Interview
Books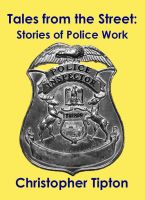 Tales from the Street: Stories of Police Work
by

Christopher Tipton
A collection of stories, funny, stupid, tragic, and poignant; as told by the police officers, paramedics, and lawyers who experienced them first hand.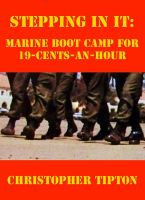 Stepping In It: Marine Boot Camp For 19-Cents-An-Hour
by

Christopher Tipton
A young man embarks on an adventurous start to his adult life, experiencing the pain, sweat, and fear of Vietnam-era Marine Corps boot camp.
Christopher Tipton's tag cloud