Tony Payne
Biography
Tony Payne

Tony Payne was born in Greensboro, NC in 1968. Throughout his life, he has had the opportunity to have a multitude of varied experiences that enhance his writing. These experiences include his service to the country in the armed forces, graduating college, managing and owning restaurants, starting and running an antique car show, researching his family history, running for political office, playing organized football and baseball, and designing a website. His many unique experiences augment his writing style and show his expertise in a multitude of subjects.

Tony is also an avid football fan and follows the NFL's Carolina Panthers very closely. He has written many articles about the team and its players.
Where to find Tony Payne online
Books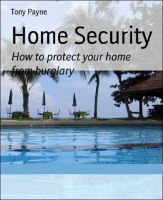 Home Security: How to protect you home from burglary
This book is more than just a book. It is a powerful tool in the fight to provide security for your family. It is the tool of knowledge. Knowledge that you need to not only deter burglars from entering your home, but to also make it more difficult for them when they try.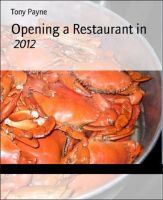 Opening a Restaurant in 2012
You want to open your own restaurant and this book will give you every bit of knowledge that it takes.