PATRIA CANNING
Biography
Summer is past, yet searing heat continues. So far the garden survives and shows promise of glorious progress through the magical months of autumn, winter and spring. Welcome to my world!

This weekend Rubber Ducky should become a mother for the first time. Of the 21 eggs she shielded with her life, she appears to have selected those most viable and made a new nest nearby, with just 10 eggs beneath her. No trace can be found of the other 11 eggs! Does she and her comrades eat them?
Books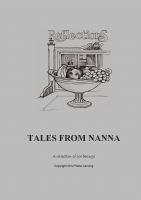 Reflections...Tales from Nanna
Ms Canning has already published on Smashwords her searing account of deceit and betrayal in the memoire A Tree Change…at any age—and the risks/rewards of meeting a man on the Internet. Now we have a chance to discover a little more about this writer's background and experiences, through short stories, poems and reflections written over four decades.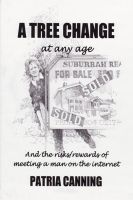 A Tree Change...at any age--and the risks/rewards in meeting a man on the Internet!
(4.67)
When Patria and Jack moved to a hobby farm in a beautiful Australian valley, life seemed to get better every year. With Jack constantly affirming his happiness and gaining Australian citizenship, his trusting partner was dumbfounded to discover he had covertly resurrected an old romance and that Stella was coming from USA to share his life, saying, 'I will share my toys, but not my man'!
PATRIA CANNING's tag cloud