Tristan Cole
Biography
Tristan Cole writes darker gay sex fantasies. His debut story is "Porn Star Slave" with Excessica, and he is working on a story of dominant black men and a conquered white boy for an Excessica anthology. He hails from Raleigh, North Carolina and gets his submissive nature from a job as an assistant to a group of tyrannical lawyers.
Books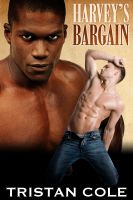 Harvey's Bargain
by

Tristan Cole
When hot young bottom Cameron agrees only to give it up to black men like Harvey and his friends, in exchange for paying off college loans, and never saying no, what will happen?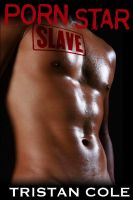 Porn Star Slave
by

Tristan Cole
Bottom boy Aidan is in high demand as a porn star, but death seems to fall upon anyone who fucks him too brutally. Will Aidan discover who the murderer is or will his ass be enslaved by a man with the darkest of minds?
Tristan Cole's tag cloud