Candy Caine
Publisher info
Candy, who also writes under the name Candace Gold, has nearly 200 short stories and her thirteenth novel soon to be in print. Sometimes sweet, but often spicy, Candy Caine keeps her husband, Robert, on his toes in their Long Island, NY, home. Supportive with her writing career, he's always willing to help her make certain the scenes in her stories are authentic. After all, technique is so important for good writing. When asked why she began to write, Candy says, "I've always loved books, and my biggest thrill is to bring the joy of reading to others. That's what writing is all about." Stop by her website, www.candycaine.com or write her at candy@candycaine.com.
Where to find Candy Caine online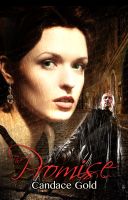 The Promise
Lucia Pallacio falls in love with Anthony Falco. Her mobster father, Vincent, forbids her to see Anthony. When she disobeys, his goons beat and leave Anthony for dead. Vincent then forces Lucia to marry Carlo Guerriero, who keeps her a prisoner, expecting her to meet his every sexual desire. Her life becomes a struggle to survive and discover the reason behind her arranged marriage.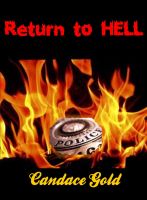 Return to Hell
Sequel to Raped by the Law. Ten years ago, Sandy Greene was raped and terrorized by a rogue cop. Having put all that horror behind her, she has moved on with her life thanks to the help of her loving husband and son, until several occurrences make her feel she is being stalked by the cop's ghost.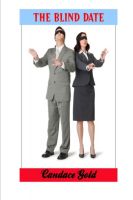 The Blind Date
All blind dates are losers, Carla Harris thinks until she has a fellow librarian, Melanie Gould, go on a blind date instead of her. When Melanie tells her that the guy had been handsome and charming, Carla wonders if she missed out on the date of her life and decides to check the guy out.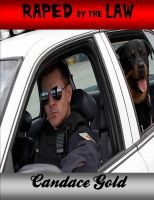 Raped by the Law
Sandy Greene's life is routine. Until she is stopped by a cop and learns a terrible truth. Not all policemen protect and uphold the law.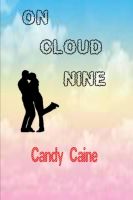 On Cloud Nine
The friction between Jerry Spencer, the anchor weatherman for KWPR-TV, and his cameraperson, Sarah Jenkins, has been an ongoing thing from the moment they met two years before. Sent on assignment to cover a story, they get stranded together in a van during a blizzard. The outcome is less predictable than the weather.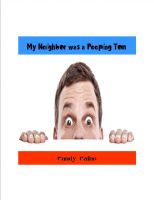 My Neighbor Was a Peeping Tom
(3.33)
Have you ever gotten the feeling you were being watched? When Jill Bond got that feeling as she did her morning exercises in the den, she thought it was her imagination, but was it? She forgets about it and puts all her energies into revitalizing her sex life, until months later when she rents a movie she'll never forget.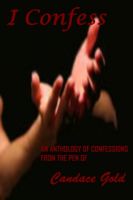 I Confess: An Anthology of Confessions
Included in the collection are six stories of everyday people trying to survive in the ever-changing world around them: I Loved a Thief, I Hitched a Ride Into a Sex-Slavery Ring, Rogue In Blue, My Parents Paid Him To Marry Me, I Will Keep My Baby and Cruel Intentions.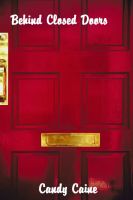 Behind Closed Doors
When Jerry Blaine convinces his wife Stacey to go with him to a swinger's club, it adds more excitement to their sex life, but with a surprise neither one is prepared for.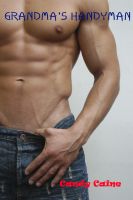 Grandma's Handyman
(3.00)
After finding her man in bed with another woman, Shawna Washington takes a long-overdue visit to her grandmother and discovers she has her own ideas how to mend Shawna's heart.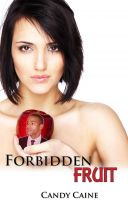 Forbidden Fruit
Melissa Janey is pre-engaged to marry the guy she's loved since forever. When she lands a receptionist's job at a law firm, she finds herself attracted to an African-American lawyer. Despite her efforts to resist, Melissa must choose between her life-long love or the love of her life.
Candy Caine's tag cloud