Tucker Cummings
Biography
Tucker Cummings has been writing strange stories since she developed sufficient hand-eye coordination to operate a crayon. Sadly, her handwriting hasn't improved much since then.
Her work has won prizes in fiction contests sponsored by HiLoBrow.com, The Binnacle, and MassTwitFic, and she is one of the contributors to "The Thackery T. Lambshead Cabinet of Curiosities" (HarperCollins, 2011). Her publication credits include the anthologies "Grim Fairy Tales" (Static Movement, 2011), "Future Lovecraft" (Innsmouth Free Press, 2011) and "Stories from the Ether" (Nevermet Press, 2011.)
Where to find Tucker Cummings online
Books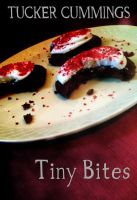 Tiny Bites
Tiny Bites is a collection of six very short stories, all linked thematically by food. Running the gamut from magical realism to alternate history, each tale is stranger than the last. Not for the faint of heart, these unsettling tales will remain with you long after you've turned out the lights.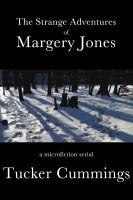 The Strange Adventures of Margery Jones
Every time you make a decision, you create an alternate universe. Some people get obsessed with these "roads not taken." They think that if they made different choices, their lives would have turned out better. I should know: I'm one of them. My name is Margery Jones, and I want to see what my life should have been. There's just one problem: someone wants me dead, and I don't know who I can trust.