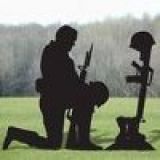 Location: United States
Member Since: July 27, 2010
Two Monsters
Books
This member has not published any books.
Two Monsters's favorite authors on Smashwords
* *

Juniper Bell
Latest book: The Extremist. Published August 19, 2011.
Visit their website.
View their blog.

Nicky Charles
Latest book: Betrayed: Days of the Rogue. Published February 17, 2013.

(4.97 from 73 reviews)


Visit their website.


Smashwords book reviews by Two Monsters